Keep your home secure.
Use Ultion.
Ultion's most durable 3-star, Police Preferred Specification lock with the UK's thickest key.
Over 1,000,000 cycles have been tested, not just the 100,000 needed to pass the TS007 durability cycle test. The Ultion 3 Star Plus also has extra molybdenum added to the core. Every lock comes with a 60% thicker key compared to any other key on the market making it even harder to snap, providing the key option is chosen.
A double lockdown mode and Sold Secure Diamond approval justifies the durability and high level of security that the Ultion 3 Star Plus provides.
Inside every Ultion 3 Star Plus door lock is an additional hidden lock; another layer of protection against intruders. Encased inside a solid molybdenum core and secured with a dedicated retaining pin, the lock is triggered when signs of forced entry are detected – activating LockDown Mode. Once activated, you home and family are safe.
Why not take a look at an Ultion lock in action...
Whilst 1 Star locks need only protection from bumping, drilling and picking attacks, the Ultion 1 Star also brings some lock snapping resistance. With sacrificial elements and a snap-resistant molybdenum core.
A Sold Secure Gold rating is proof of the high level of security that this lock provides to any home.
Get in touch with us to learn more about activating your guarantee.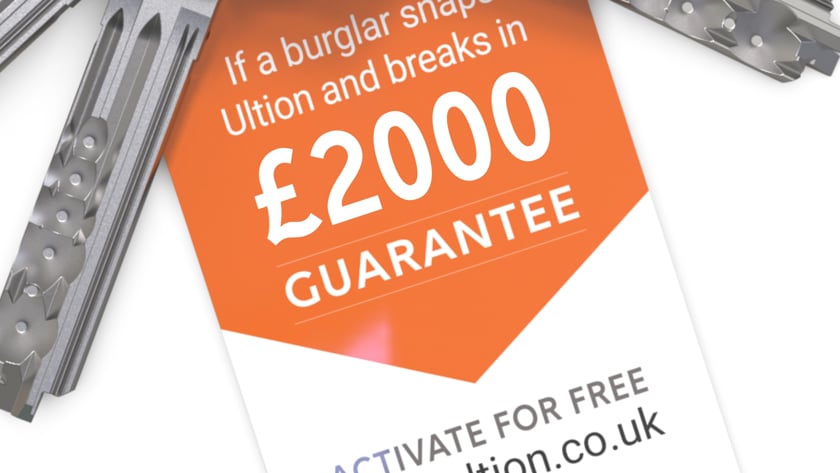 Showing the single result